---
Intrathecal Dosing – Boldly Going Where Few Molecules Have Gone Before
Completed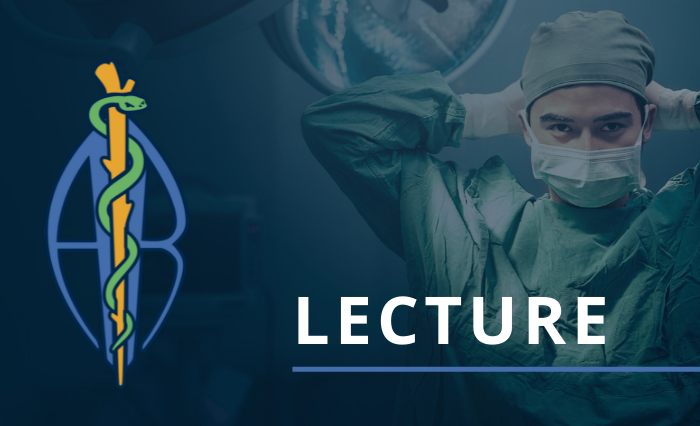 Date: Thursday, October 12, 2023
Time: 10:30 am CTDuration: 30 MinutesRoom: Cumberland Ballroom, Salon ABCD

Scott Adrian, Charles River Laboratories, and Gayle Nugent, Charles River Laboratories
Ever since 1898, when August Bier injected six patients and himself with cocaine into their intrathecal (IT) spaces, this method of administration has been explored.[1] Predominantly and historically used to deliver analgesia for chronic pain, many drugs have been utilized, including opioids, local anesthetics, calcium channel blockers, and alpha-2-agonists. But only three drugs, i.e., morphine, ziconotide, and baclofen are currently FDA approved for IT administration which continues to make this route a popular focus for targeted delivery of a variety of molecules for a variety of indications.[2]  The advantages of intrathecal dosing are fairly obvious and fundamental, location and dose. Put the active molecules as close to the intended target as possible, using the least invasive methods, and administer the least amount required. Administering molecules into the IT space can be accomplished by different methods using different techniques, e.g., surgically implanted catheters with or without access ports, and lumbar or cisterna magna percutaneous needle puncture.  The molecules and indications currently being investigated have developed well beyond previous applications. Molecules such as small interfering RNAs (siRNA), antisense oligonucleotides (ASO), RNA interference (RNAi) oligonucleotides, monoclonal antibodies, glucocorticoids, nanomedicines and new derivations of currently approved drugs are being applied in attempts to treat a variety of conditions such as Huntington's Disease, Alzheimer's Disease, autoimmune diseases, other neurodegenerative conditions, pain, and muscle spasms.[3][4][5] When introduced into the intrathecal space many of these therapies can avoid pitfalls otherwise experienced during systemic exposures. These benefits include lower doses that can result in fewer or absent side effects, local tissue delivery limiting or avoiding dilution and redistribution, and bypass of the blood brain barrier for large molecules that would otherwise be excluded from entering the cerebrospinal fluid and neural tissues.4 As researchers we are tasked with developing procedures and protocols to evaluate the safety and efficacy of these investigational therapies in a variety of species, using novel study designs, and managing both tolerable and intolerable adverse effects.[6][7]  Intrathecal dosing has been an increasingly prevalent method of test article administration over the past few years that is showing no signs of slowing down or plateauing, therefore it is a study model many of us have or are likely to encounter.
[1] Bottros MM, Christo PJ. Current perspectives on intrathecal drug delivery. J Pain Res. 2014 Nov 6;7:615-26. doi: 10.2147/JPR.S37591. PMID: 25395870; PMCID: PMC4227625.
[2] De Andres J, Hayek S, Perruchoud Ch, Lawrence MM, Reina MA, De Andres-Serrano C, Rubio-Haro R, Hunt M and Yaksh TL (2022) Intrathecal Drug Delivery: Advances and Applications in the Management of Chronic Pain Patient. Front. Pain Res. 3:900566. doi: 10.3389/fpain.2022.900566
[3] Linninger AA, Barua D, Hang Y, Iadevaia S, Vakilynejad M. A mechanistic pharmacokinetic model for intrathecal administration of antisense oligonucleotides. Front Physiol. 2023 Jun 2;14:1130925. doi: 10.3389/fphys.2023.1130925. PMID: 37334053; PMCID: PMC10272745.
[4] Korte S, Runge F, Wozniak MM, Ludwig FT, Smieja D, Korytko P, Mecklenburg L. Range of Neurological Signs in Cynomolgus Monkeys After Intrathecal Bolus Administration of Antisense Oligonucleotides. Int J Toxicol. 2020 Nov/Dec;39(6):505-509. doi: 10.1177/1091581820948454. Epub 2020 Aug 14. PMID: 32794413.
[5] Fowler MJ, Cotter JD, Knight BE, Sevick-Muraca EM, Sandberg DI, Sirianni RW. Intrathecal drug delivery in the era of nanomedicine. Adv Drug Deliv Rev. 2020;165-166:77-95. doi: 10.1016/j.addr.2020.02.006. Epub 2020 Mar 3. PMID: 32142739; PMCID: PMC8182643.
[6] Hammond DL, Chapter 22 Intrathecal administration: methodological considerations, Editor(s): H.L. Fields, J.-M. Besson, Progress in Brain Research, Elsevier, Volume 77, 1988, Pages 313-320, ISSN 0079-6123, ISBN 9780444809841, https://doi.org/10.1016/S0079-6123(08)62797-1.
[7] Belov V, Appleton J, Levin S, Giffenig P, Durcanova B and Papisov M (2021) Large-Volume Intrathecal Administrations: Impact on CSF Pressure and Safety Implications. Front. Neurosci. 15:604197. doi: 10.3389/fnins.2021.604197
This event is now over. Resources will be available when the content is archived. Please log in with your member account to access these resources.